​Can't see this message? View this email in your browser.​
Hey there, , lately I've been thinking how wondrous it is that we exist at all 🤯
​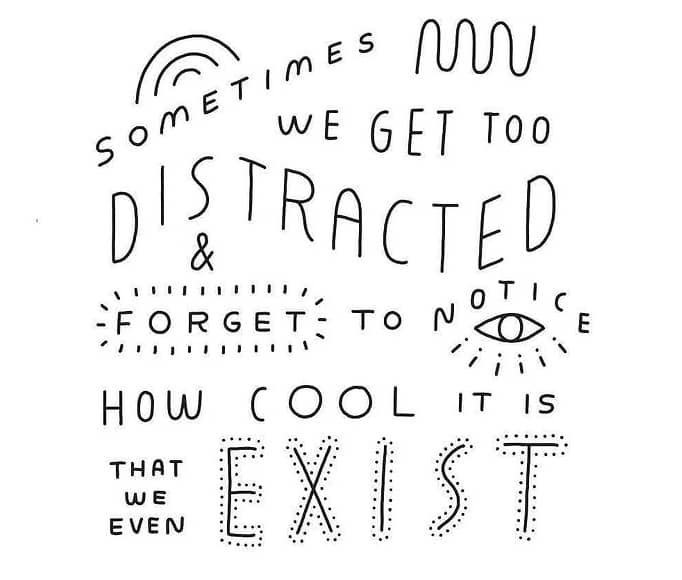 Or do we?
Happy reading!
---
Poem
I read A Prayer by Toyohiko Kagawa and it reminded me of why I exist and how should I continue:
"I want to be ever a child
I want to feel an eternal friendship
for the raindrops, the flowers,
the insects, the snowflakes.
I want to be keenly interested in everything,
with mind and muscle ever alert,
forgetting my troubles in the next moment.
The stars and the sea, the ponds and the trees,
the birds and the animals, are my comrades.
Though my muscles may stiffen, though my skin may
wrinkle, may I never find myself yawning
at life."
It's the kind of poem that stays with you. The last line, "may I never find myself yawning at life," is everything.
---
Book
You guys, I joined a book club that is hosted by John Green! The discord discussions there are OH-MY-GOD-WHAT-HOW-AMAZING-I-DID-NOT-EVEN-SEE-IT-THAT-WAY wonderful. Life's Library is amazing.
The first book I read upon joining was How To Get Filthy Rich in Rising Asia by Mohsin Hamid. It was so different that I couldn't stop reading it but I didn't want to finish it so I read it at the YouTube equivalent of 0.5X speed. I read a chapter, discussed it with my book club members, got awed at how Western eyes viewed the book vs how I viewed the book, got perplexed at so many wondrous discussions there, moved on to the next chapter and repeat.
It was enthralling.
The story is set in an unknown city in Pakistan. Our narrator moves from his village to a city. You and I see his story unfold from a poor city boy to the owner of a major urban water company.
Each chapter is a somewhat hilarious, somewhat ironic, and somewhat hilarious instruction on the classic "how-to" of getting rich in a transitional society. Some instructions of these chapters are followed by our narrator (eg- Learn from a master) and some he doesn't (eg – Don't fall in love).
While the entire story is played out from the narrator's point of view, there are also secondary characters in the book. We meet the narrator's mother, his father, his sister, his brother, his wife, his son, and the "pretty girl" that he falls in love with. All characters fit beautifully into the story, despite having a lack of depth.
There's a particular writing style employed that is so creatively unique I couldn't stop thinking (or talking about it). See what it was:
---
WWW Of The Week
Talking about existing and wondering why you and I exist and why you and I should do this thing called "work" and why you and I should not eat pizzas for dinner everyday, I wrote a pretty heartfelt-existential-angst essay. Read it and be angsty with me.
"But an examined life offers pleasures that are much more superior. Finding my answers has lead me to an every day that is richer, spiritually wealthier, and good-humored."
​
The times around you maybe difficult (they certainly are for me). Gratitude helps. I found this School of Life gratitude list and couldn't stop smiling. Here are some of my favorite ones:
– A few times, we really experienced what love felt like.
– You can turn on the tap and clean water comes out for almost nothing.
– The silent majesty of a clear night sky.
– There's always someone suffering just in the way we are.
– Everyone is weird, we just don't have access to their inner minds.
– Our parents met and managed to make love successfully. And their parents did too. We so nearly didn't even exist.
– By the time we are forty, nothing we did or thought at the age of twenty will seem very important.
"
​
Did you know trees talk? They have a secret language. If you love nature as much as I do, check how (it's pleasantly surprising):
​
I've been listening to my friend Prakhar Kaushik's new song, Aakhri Mauka, on repeat. I know many of you aren't from India, but just the music is enough to calm your nerves and give a soothing effect. Try it!
---
Question For The Week
I'm always astonished by your simple, profound answers. So, tell me:
---
I would love to hear from you - just reply to this email and we'll take it from there :)
Want to support my work? Ask a friend to subscribe to this newsletter.
​
Until the next why-do-we-exist-or-do-we Thursday,
Rochi
​
---
---
Thankyou for reading. Thankyou for being a part of this community. It means so much, truly.
---
​